Support
At GetloadedOps customer support is very important to us.
Our success depends on your success, so we are here to help you in any way possible.
Toll Free Telephone (800) 253-9647
Feel free to give us a call anytime. Generally we are working from 8:00 am to around 5:00 pm EST.
Sometimes you might catch us working late, and sometimes we might be too busy to answer the phone. Leave a message. We will call back!
Questions about feautures or pricing?
sales@ops.getloaded.com
Need technical help?
support@ops.getloaded.com
Email us as much as you want to. When you email us a support ticket is generated and tracked. We will be glad to answer any questions that you may have.
---
Mailing Address
If you'd like to reach us via snail mail, you can send it to:
601 Delaware St
San Antonio,TX 78210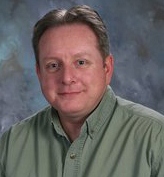 Contact Me
Allen Campbell
Business Development /
Customer Service
800-253-9647 x704
allen@ops.getloaded.com